2023 Flight of Souls Announcement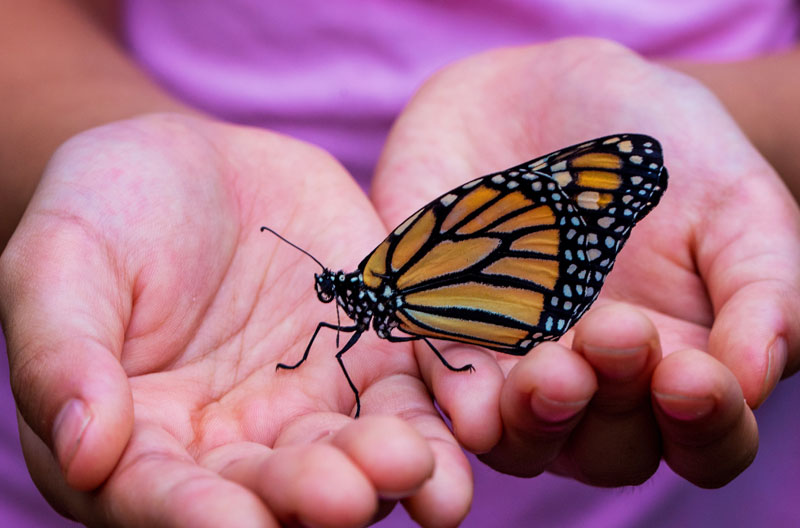 In 2019, Denton's Day of the Dead Festival debuted the Flight of Souls – the release of 100 live Monarch butterflies to commemorate and honor the dead.
While the festival paused during the COVID-19 pandemic, festival officials consulted with the Xerses Society, a nonprofit organization that promotes the conservation of North American pollinators. We wanted to find out if our festival might be impacting wild Monarchs by releasing farmed Monarch butterflies into the local habitat.
The short answer: yes.
In July 2022, the migratory Monarch butterfly was officially listed as an endangered species by the International Union for Conservation of Nature.
That sealed the deal for us. Denton's Day of the Dead wouldn't harm this beautiful animal as it migrates to Mexico, where people regard them as the returning souls of the dead.
Join us this year on Oct. 28, 2023 to remember and honor those we've lost as we gather around the community ofrenda for a mariachi serenade to those remembered on the altar.