In October 2012, Denton held its first-ever Coffin Race. The rules were simple: drivers had to be mindful of wheels and helmets — and brakes were strongly encouraged. In those days, that didn't stop many teams from throwing those suggestions out the window, and spectators saw everything from cars with no steering wheels to a guy roaring down Hickory Street on a hospital gurney. Luckily, no major incidents were reported, and for the sake of safety and fairness, today's Coffin Race teams will find many strict rules and regulations to adhere to. Le sigh.

The Coffin Races have become one of the most popular attractions of the festival, and it's easy to understand why. Community, creativity, ingenuity, speed and laughter – those are the hallmarks of our little race. Be sure to show up early to stake your spot along the raceway – you won't be disappointed.
Questions? Email coffinraces@dentondayofthedeadfestival.com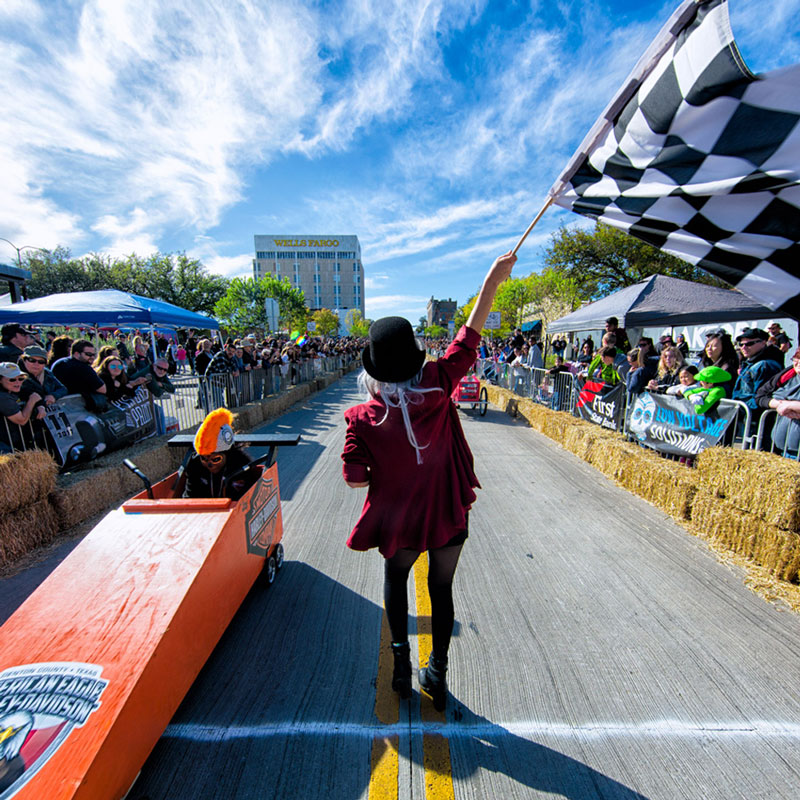 Think you have what it takes to bring home the trophy? Enter your coffin and we'll see you at the finish line!