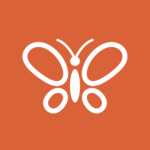 A tradition unlike any other.
In 2018, the Twilight Lantern & Costume Parade committee and Artists Enclave of Denton County built the first-ever community altar for Denton's Day of the Dead Festival. A team of volunteer artists worked under the direction of Laura Gonzales, the co-chair of the Twilight Lantern Parade, to create an ofrenda — a traditional Mexican altar honoring the dead. Three colorful levels – representing earth, purgatory and heaven — will hold food offerings, a salt cross to purify the spirits, sugar skulls, copal incense and a large cross and arch representing the entry to the world of the dead.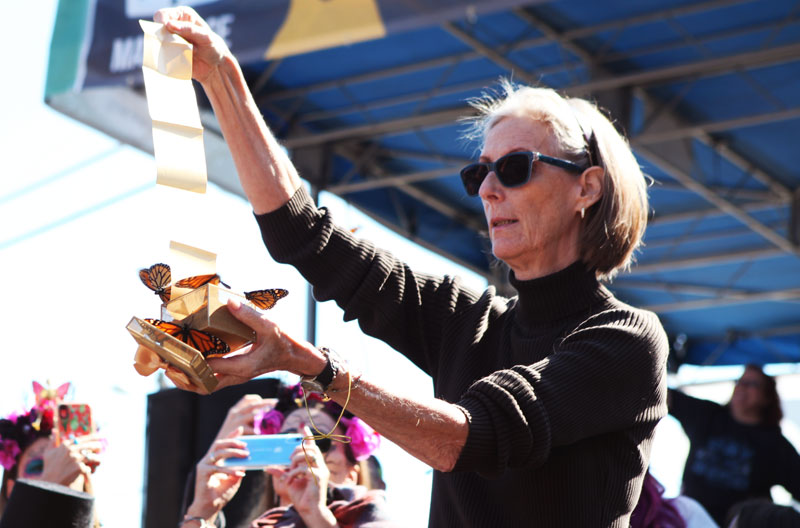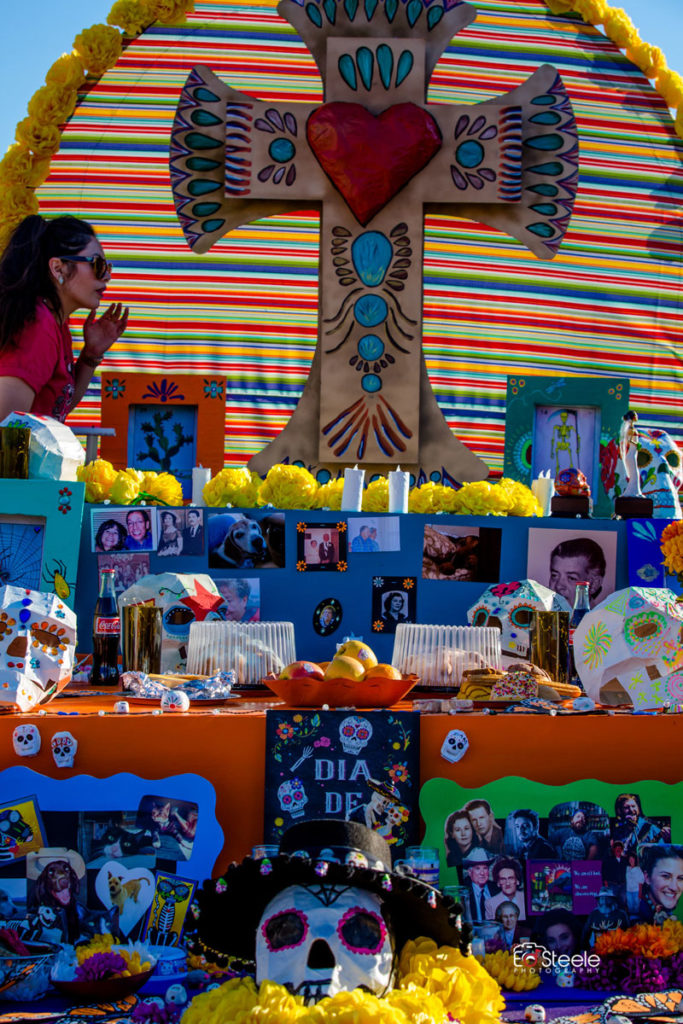 Continuing Tradition with a Community Altar
This year, community members are again invited to bring objects memorializing their dead loved ones – copies of photographs, poems, favorite food and drink – and place them on the altar. Attendees will also be invited to write the names of their dead loved ones on handmade Monarch butterflies and handmade calaveras – sugar skulls – to leave on the altar. (Objects will not be returned after the festival.)
At twilight, the altar will be illuminated and will become a float in the Twilight Lantern & Costume Parade. Join us in remembering and honoring the dead at the community altar. If you would like to volunteer to work at the altar during the festival, send an email to ddodparade@gmail.com.
In Mexican lore, the Monarch butterfly is said to represent the souls of the dead. In conjunction with the Community Altar — a traditional Mexican Dia de Los Muertos ofrenda – Denton's Day of the Dead Festival presents the Flight of Souls, a mass release of live Monarch butterflies to commemorate and honor the dead.
At 12:30 p.m. at the main stage, join us for a Spanish-English blessing by a local pastor, and the release of the Monarch butterflies. Once released, the butterflies will join the annual fall migration of the Monarchs to Mexico.
For a $5 donation, we can add a butterfly to the release in memory of your loved one. To make a donation, click below, and say "Flight of Souls" in the text box.