Parade Registration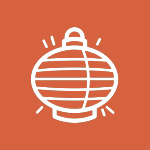 Twilight Lantern Parade Registration
Don't miss out on this illuminated event!
March with Denton's Day of the Dead Festival
Join us in lighting up the night with costumes, lanterns, and twinkling parade puppets in this annual Denton tradition! Whether you choose to carry a lighted parade float, ride lighted bikes, or drive an illuminated art car or truck, we'd love to have you with us! Parade lineup location and route will be announced soon. This is a free family event. All ages are welcome.
Please do not throw items such as candy or glow products from the parade caravan into the crowd. Do not place stacks of unattended handbills or items along the parade route or on vehicle windshields. These items can be distributed by hand to the crowd.